Audio/Video Cabinet
Here is the custom audio/video cabinet I designed and built for my home theater. Grilles near the bottom supply ventilation air to cool the equipment. There are grilles on the sub-base too, because the cabinet sits on a floor with hydronic heat.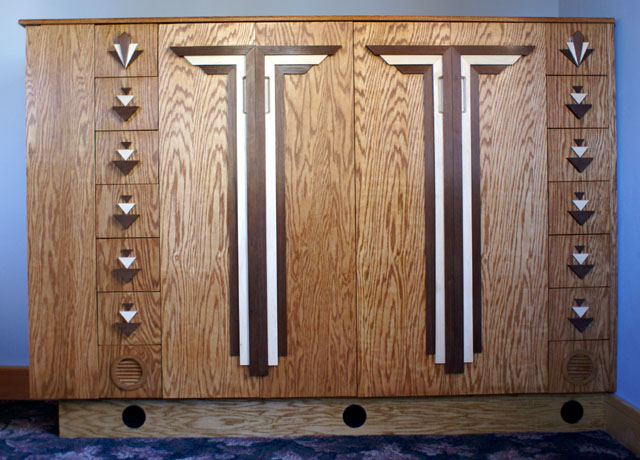 The cabinet is built in to a corner of the theater. An adjustable shelf on the end holds CDs, DVDs, or manuals. At the top of the shelf is a grille for the exhaust from a thermostatically-controlled ventilation fan.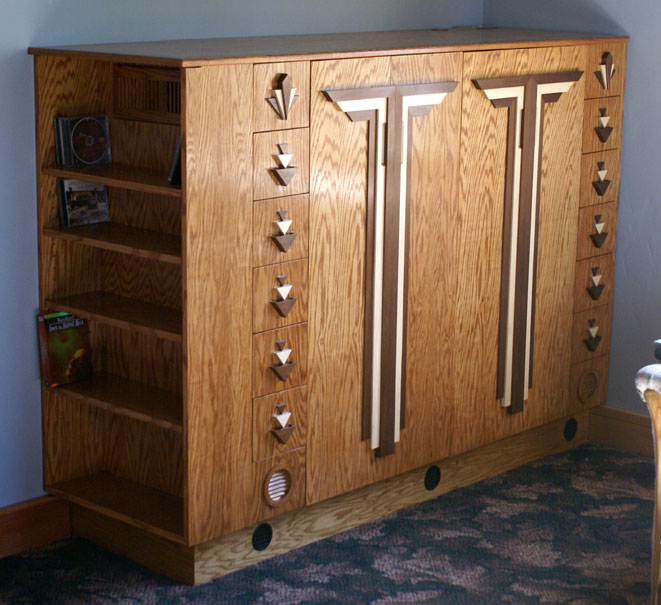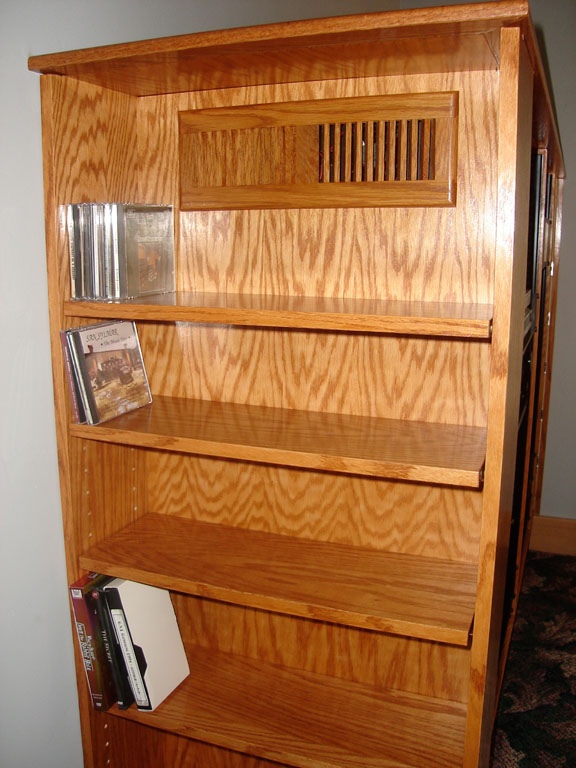 There are ten drawers, sized to hold either CDs or (by removing partitions) DVDs.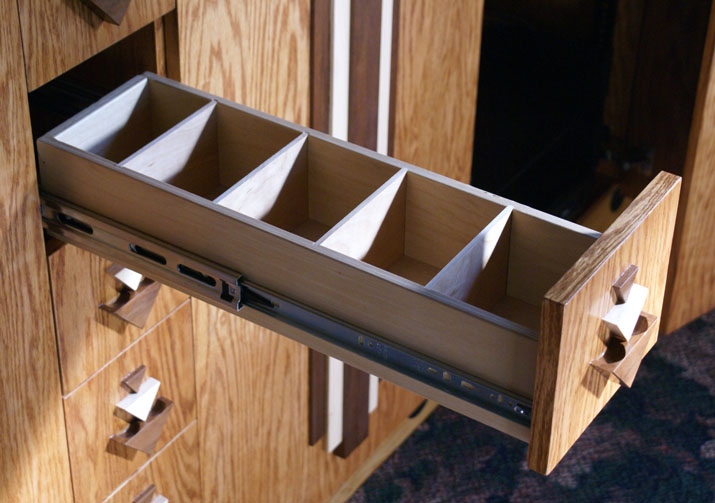 The drawer and door fronts follow the geometric Art Deco style, matching the rest of the theater. The top panels on each side are decorative; the space behind is used for fans or wiring. The wood is black walnut and hickory over oak. The light-colored wood helps to make the handles visible in the dimly-lit theater.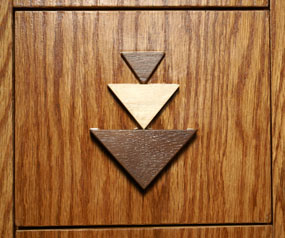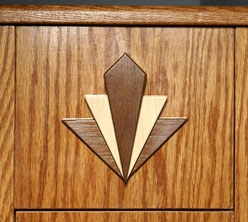 The design elements are functional, serving as drawer pulls and door handles. Note the recesses for fingers. There was some intricate woodworking to create these features.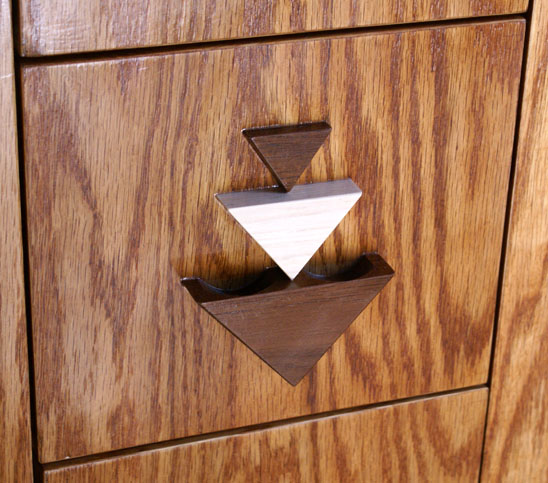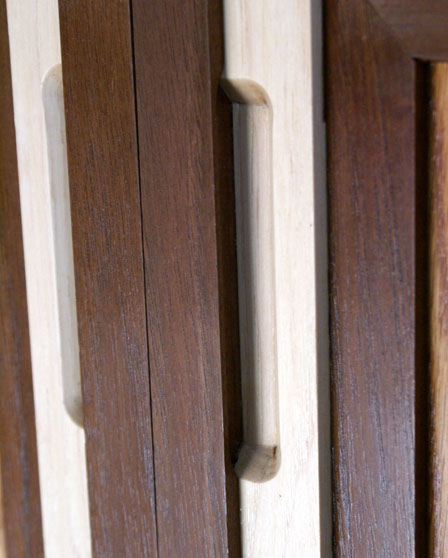 Most of the cabinet is oak plywood. The edges of the top are solid oak joined with tongue and groove. The top has an electrical outlet and grommet for temporarily hooking up equipment.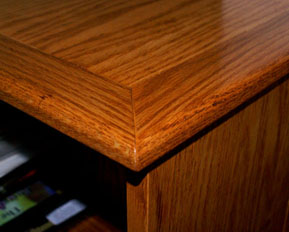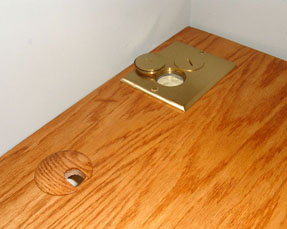 Bifold doors open to reveal two racks of equipment. Wires go to the projector and speakers in the theater, to speakers and infrared receivers throughout the house, and to computer equipment in other rooms. Note the eighteen outlets on the wall behind the right rack. These are controlled by relays, so equipment with a phantom load can be powered off when not in use.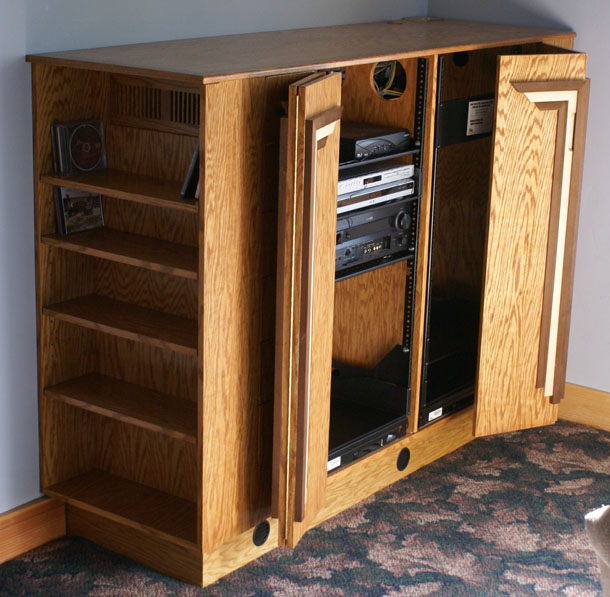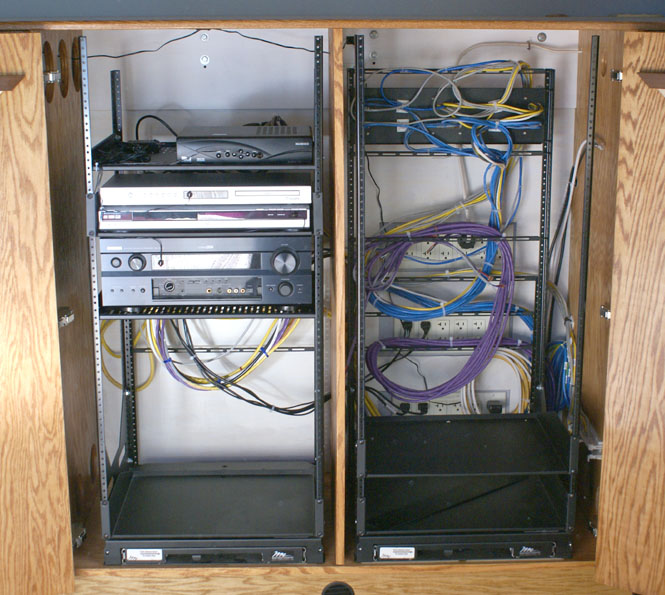 Racks pull out and rotate for access to equipment. Each rack can support hundreds of pounds of equipment, so the cabinet is very securely attached to the wall to prevent tipping.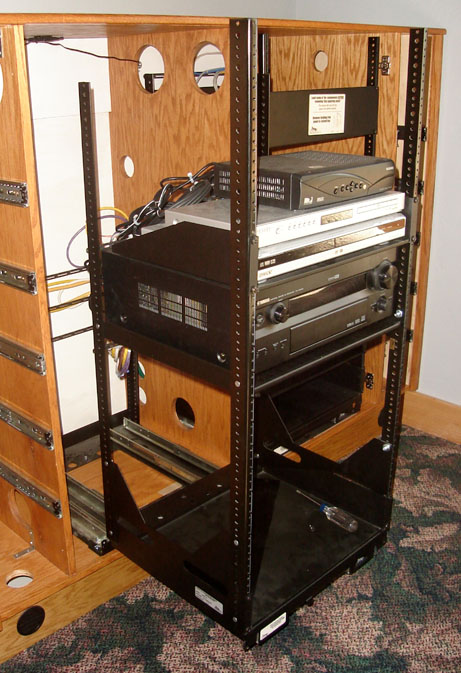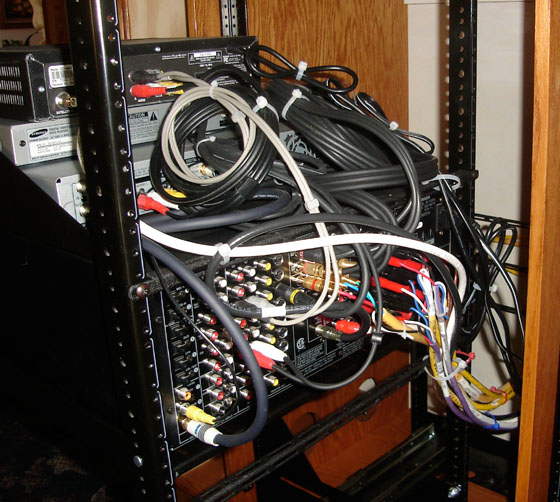 Here are some of the jigs I made for the construction.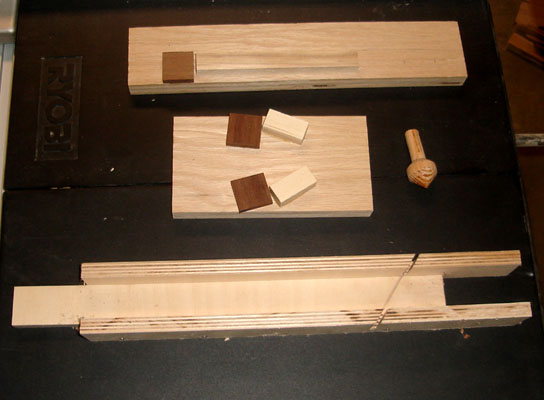 ---
Thanks to Kevin MacDonell for advice, encouragement, and tools in support of this project.